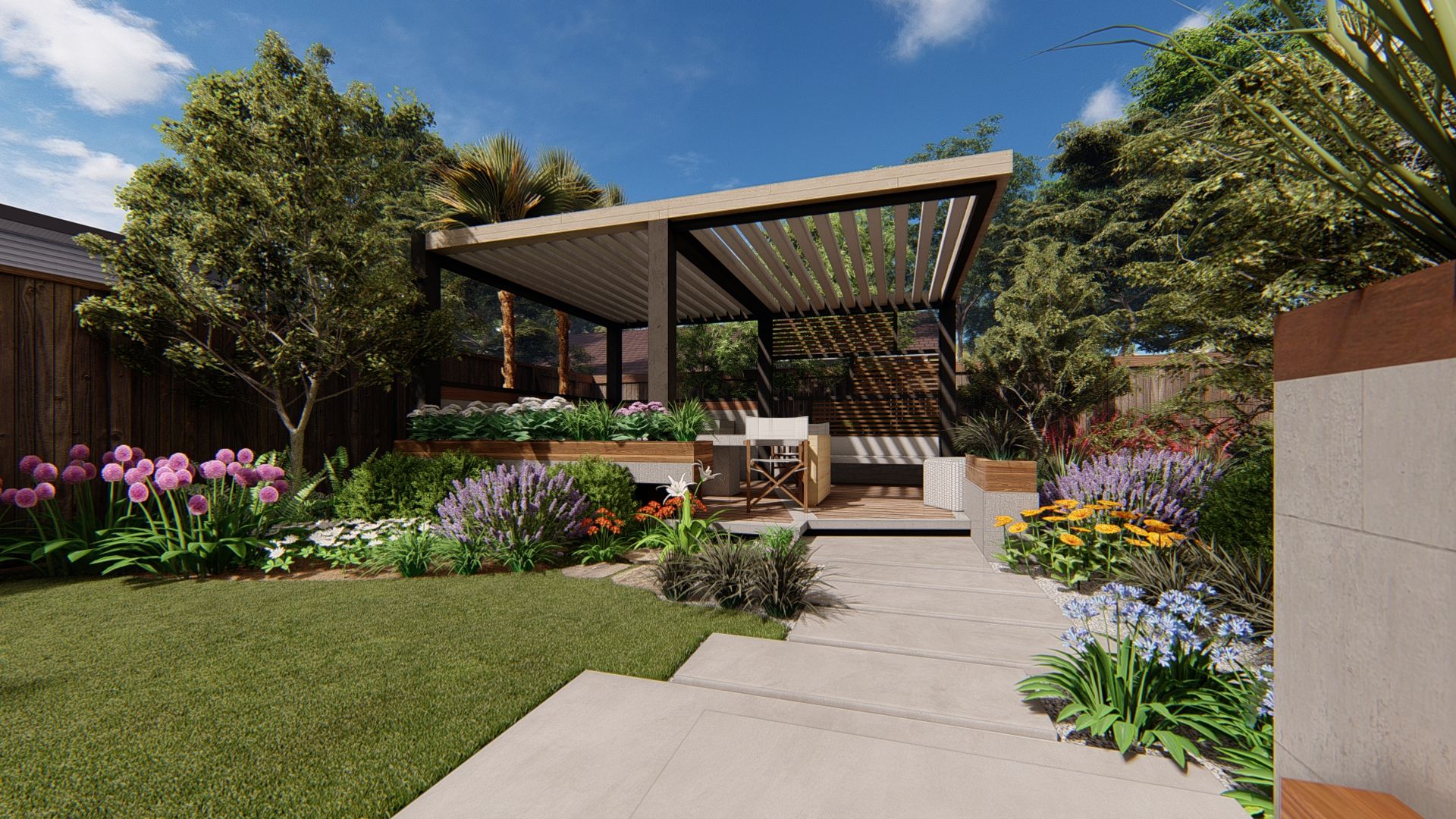 Your home's backyard can be more than simply a lawn you have to mow every few days. You can turn it into a relaxing space for your family by making a few simple changes. Improving the lighting, customizing the landscaping, and adding an outdoor entertaining space can turn your backyard into the best area of your home.
1. Lighting
Most homes have standard contractor-grade outdoor lighting. This usually means there are lamps by the doors and perhaps a single motion-activated security floodlight. Custom exterior lighting can provide a significant upgrade for your home, drastically improving its appearance during the day and night. Along with adding more lamps to the exterior of your home, consider installing lights along pathways or in flowerbeds throughout your yard.
2. Landscaping
A simple, flat lawn is easy to maintain, but it doesn't make a big visual impact. If you want to improve the appearance of your backyard, consider adding some new elements to the landscaping. You could create a tiered planting area for flowers or a vegetable garden. Another option is installing a water feature, such as a pond or fountain. You could also consider xeriscaping if you want to conserve water and focus on your area's natural vegetation and flora.
3. Outdoor Living Area
Before designing an outdoor entertaining space for your backyard, consider how you most enjoy spending time outside. Maybe you want to add lots of seating with chairs and hammocks. Perhaps you want to design an outdoor kitchen. You could also add a firepit or a hot tub. If you are designing a deck instead of a ground-level patio, make sure the structural supports are adequate for the weight of everything you plan to install. Hot tubs are especially heavy, so you may want to have your plans checked by a structural engineer.
You can turn an ordinary backyard into a beautiful oasis in just a few simple steps. Upgrading the lighting and landscaping can improve the appearance. An outdoor entertaining space can be customized for relaxing, cooking, or conversing.